foreign site for dating
Landscapes of China 2018 Wall Calendar
***This post may contain affiliate links.***
Guess what, guess what, guess what?! We've finally found a way to display all of our beautiful travel photos from China in physical form! And it's not just for us, we get to share it with you too!
Introducing our brand spankin new 2018 wall calendar, Landscapes of China!!! If you're looking for a cool calendar that's beautiful, unique, and will ignite your wanderlust then our calendar is for you!
Click here to check out our Landscape of China wall calendar.
Basically, we've curated 12 of our best landscape photos from all around China and put them together into a beautiful 12×12 inch calendar to hang on your wall. We've featured destinations including Tibet, Guilin, Tagong, Zhangye, Shangchuan Island, Zhangjiajie, and Hong Kong and marked each photo with where it was taken so you can go see that exact place with your own eyes if you want to. Psst, you totally should!
Landscapes of China is printed on high-quality thick photo paper that hangs beautifully on the wall. The calendar is essentially a piece of functional wall art. You could definitely cut out and frame all 12 photos if you wanted to.  Pretty+functional = a whole bundle of awesomeness everyone needs in their lives.
Let me show you the photos that make up this incredible piece of wall art masquerading as a calendar.
Check it.
Cover
January
February
March
April
May
June
July
August
September
October
November
December
If you love these photos and are in need of a calendar for next year or simply a unique gift to give to a friend or family member, head on over to this link and purchase.
We really appreciate your support of our photography work. By purchasing this calendar you are helping us to keep taking and sharing more photos, continuing to improve the quality of this blog, and giving back more to you, our audience, and the communities we interact with on our travels.
The new year is coming up fast and time is running out! Purchase Landscapes of China today to get your new calendar by January 1.
Click here to check out our Landscapes of China wall calendar.
Thanks in advance for your support and happy holidays!
WANT TO TRAVEL CHEAPER & EASIER?
Subscribe to follow our blog and be the first to read our new posts!
Success! Happy dance optional :) P.S. check your inbox for goodies!
Like this post? Share the love and pin it on Pinterest!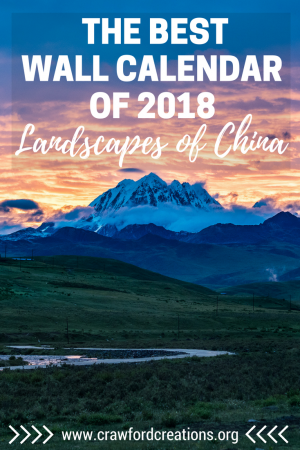 *** This post may contain affiliate links. By purchasing a product or service through these links you are helping to support this blog at no extra cost to you! We only recommend products we personally use and love! ***